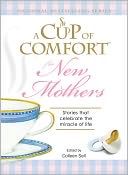 From Tammera Ayers

A Cup of Comfort for New Mothers

These moving stories provide the support and reassurance first-time mothers need to enjoy their new role - and their new babies - to the fullest.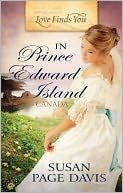 From Susan Page Davis

Love Finds You in Prince Edward Island, Canada


When Peter and Molly discover a long-buried secret that could bring shame to his royal employer, will he remain a loyal servant - or help Molly's family get the justice they deserve?
From Darlene Franklin

Lone Star Trail


As much as Jud dislikes the German invasion, he can't help admiring Wande. She is sweet and cheerful as she serves the Lord and those around her. Can the rancher put aside his prejudice to forge a new future?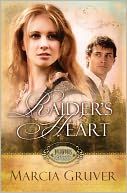 From Marcia Gruver

Raider's Heart


While Duncan McRae can't stomach their raids, his brother Hooper revels in the violence perpetrated by the thieves. When they meet Dawsey Wilkes, the competition steps up a notch as the brothers vie for her hand. Which marauder will steal Dawsey's heart?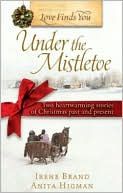 From Anita Higman

Love Finds You Under the Mistletoe


Two Christmas stories - one historical, one contemporary - under one cover.
From Eileen Key

A Door County Christmas


Four romances warm hearts in Wisconsin's version of Cape Cod.
From Linda Kozar

Babes with a Beattitude


Devotions for smart, savvy women of faith.
From Elizabeth Ludwig

Love Finds You in Calico, California


Abigail Watts finds herself pressed into a marriage of convenience with the local livery owner, Nathan Hawk. Determined to uncover the mystery surrounding her father's death in the mines, Abigail agrees to stay in Calico. But when the truth sets her free, she must decide whether to leave the town - and Nathan - for good.
From Vickie McDonough

Finally a Bride


Noah Jeffers enters Lookout, Texas determined to make up for past misdeeds. Reporter Jacqueline Davis is determined to nail her story. Will she uncover Noah's secret before he can capture her heart?
From Susan Meissner

A Sound Among the Trees


A house shrouded in time.
A line of women with a heritage of loss.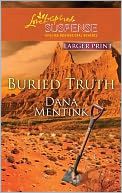 From Dana Mentink

Buried Truth


A note, impaled by a knife on Bill Cloudman's door, tells the former tribal agent a murderer has escaped. Bill vows to put him behind bars once and for all. But when the woman he loved and lost returns to Eagle Rock as a newspaper reporter determined to restore her reputation, Bill has to protect her - and his guarded heart.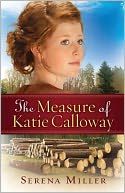 From Serena Miller

The Measure of Katie Calloway


The Civil War is over, but in Katie Calloway's Georgia home, conflict still rages. To protect herself and her young brother from her violent husband, she flees and finds sanctuary as a cook in a Northwoods lumber camp. Robert Foster wonders if the woman he hired has the grit to survive the harsh conditions. Katie wonders if she can keep her past from the man she's growing to love.
From Martha Rogers

Summer Dream


Minister's daughter Rachel Winston is sure she'll never find a husband. Then Nathan Reed arrives. Rachel's interested but Nathan seems to stay as far away as possible. When he's injured in a blizzard, he's taken to the Winston home where Rachel nurses him back to health.
From Sandra Robbins

Dangerous Reunion


Deputy Sheriff Kate Michaels doesn't want to believe there's a murderer on tiny Ocracoke Island...until someone at the crime scene starts shooting at her. Then Nashville detective who broke her heart, Brock Gentry, shows up. As the threats against Kate escalate - and Kate's sisters are targeted - Kate turns to the man she's never stopped loving, even as their reunion is more dangerous than ever.
From Kim Vogel Sawyer

A Whisper of Peace


Ostracized by her tribe because of her white father, Lizzie Dawson lives alone in the mountains of Alaska. Clay Selby has always wanted to be a missionary to the native people. Clay is totally focused on his goal...until he meets the young, independent Indian woman. Because Lizzie is not part of the tribe, befriending her might have dire consequences for Clay's mission. Will he be forced to choose between his mission and Lizzie?
From Susan Sleeman

Behind the Badge


A killer is threatening the life of rookie cop Sydney Tucker's sister unless Sydney turns over evidence from a drug bust. She and her sibling are under the watchful eye of police chief Russ Morgan, but will his protection be enough? The killer is picking off the people and places that mean the most to Sydney, a list that now includes Russ. To protect her loved ones, will she pay the ultimate price - her life?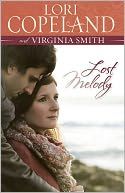 From Virginia Smith

Lost Melody


Ever since a terrible accident shattered Jill King's dream to be a concert pianist, her piano has sat untouched. But a new dream is about to come to life, one that will present Jill with a responsibility she never wanted. Hundreds of lives will depend on Jill's willingness to warn her small town of a looming disaster. But doing so could cost Jill her reputation and ruin the political career of the man she loves. The fate of the community hangs in the balance.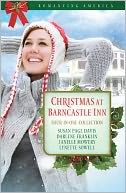 From Lynette Sowell

Christmas at Barncastle Inn


You can experience Christmas at the time period of your choice - if you rent the entire Barncastle Inn of Vermont for the whole week of Christmas. Will a World War II era 'White Christmas' recreate a scene of forgiveness for an embittered couple?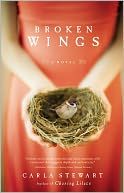 From Carla Stewart

Broken Wings


The singing duo of Gabe and Mitzi Steiner captured America's heart for more than two decades as their own hearts throbbed as one for sixty years. On the other side of Tulsa, everyone believes Brooke Woodson has found the perfect man, a lawyer with sights on becoming the next District Attorney. If only her fiance could control his temper and love didn't come with so many scars. When an accident lands Brooke in the hospital where Mitzi volunteers, she learns how to pick up the broken pieces of her life.
From Janice Hanna Thompson

Love Finds You in Groom, Texas


Jake O'Farrell has played the roles of best man and groomsman in all four of his older brothers' weddings, but he's never been able to find the woman to capture his heart. With the upcoming wedding of his best friend, Jake will be the last single man in Groom. A train derailment forces Anne Denning to seek shelter in Groom. She has no idea of the blissful chaos that lies ahead.
From Nancy Toback

Blue Mountain Weddings


Embark on a journey to the Blue Mountains of Washington where three women face an uncertain future. Will these stubborn hearts allow God's will in their lives?
From Nancy Williams

Secrets to Parenting Your Adult Child


Parenting doesn't stop when the children grow up, and the nest doesn't always empty when or how parents thought it would. Nancy's insight, encouragement, and advice will help readers navigate everything from prolonged adolescence and boundary struggles to disappointing choices our children make.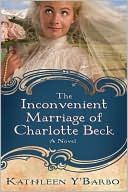 From Kathleen Y'Barbo

The Inconvenient Marriage of Charlotte Beck


Unlikely romance is sometimes just an inconvenient marriage away. Will Charlotte find a way out of her vows, or will she discover that maybe this marriage isn't so inconvenient after all?





Other
AMERICAN CHRISTIAN FICTION WRITERS
:
Lynn Coleman:
www.lynncoleman.com
www.historicaltidbits.blogspot.com
Gina Holmes:
www.noveljourney.blogspot.com

Ane Mulligan: www.anemulligan.com
www.novelreviews.blogspot.com

Jill Nelson: www.jillelizabethnelson.com
Linda Wichman: www.emeraldrose.net
Lisa Harris: www.lisaharriswrites.com
www.myblogintheheartofafrica.blogspot.com
Cynthia Hickey www.cynthiahickey.com

Yvonne Lehman: www.yvonnelehman.com

Christine Lynxwiler: www.christinelynxwiler.com

Nancy Mehl: www.nancymehl.com
http:\\nancymehl.blogspot.com

Sandra Moore : www.sdionnemoore.com
www.sdionnemoore.musings-of-the-ti.blogspot.com
Candice Speare: www.candicemillerspeare.com